Pack of 16 Bamboo Reusable Makeup Pads & Laundry Bag
Regular price
Sale price
$12.99 USD
Unit price
per
Sale
Sold out
Pack of 16 Bamboo Reusable Makeup Pads & Laundry Bag
Feeling guilty about using throw-away cotton wool pads and want to do your bit to reduce your daily waste?  Look no further!  Introducing our most-favourite planet-saving product, our ultra-soft STYLPRO Bamboo Reusable Makeup Remover Pads! 
Do your bit to reduce waste and make the switch today.
EAN: 5060288331475
Machine washable

Not only are they reusable, they are also machine washable and come with their own super-cute and natural cotton laundry bag.
Benefits and features

⭐Sustainable substitute to cotton wool and single-use makeup removal
⭐Bamboo is a self-regenerating and sustainable crop
⭐Bamboo does not require harmful pesticides to grow
⭐Anti-bacterial properties
⭐3-ply and super durable
⭐Holds more product than cotton
⭐Reusable
⭐Washable up 1,000 times
⭐Super-soft
⭐Comes with a protective natural cotton laundry bag
⭐Recyclable packaging

Includes

✔️16 x makeup remover pads (8cm, 3-ply)
✔️1 x natural cotton laundry bag

How to use

Ideal for everyday removal of makeup cleansing. Apply the product directly to the pad and gently wipe away. Can be used and washed up to 1,000 times before replacing.
Wash at 30° C inside the laundry bag provided and leave to air dry naturally
Additional Information

Pads: 70% Bamboo, 30% Cotton
Laundry bag: 100% Natural Cotton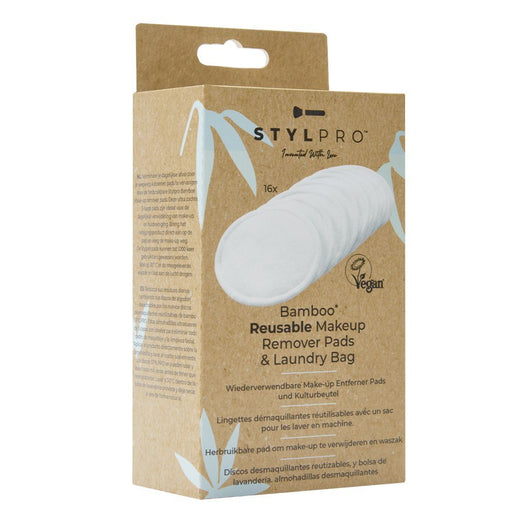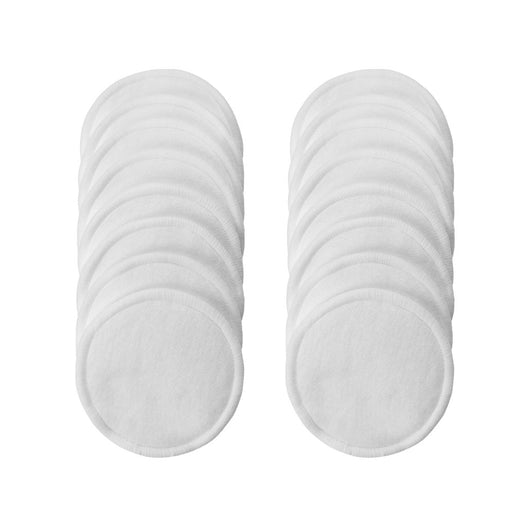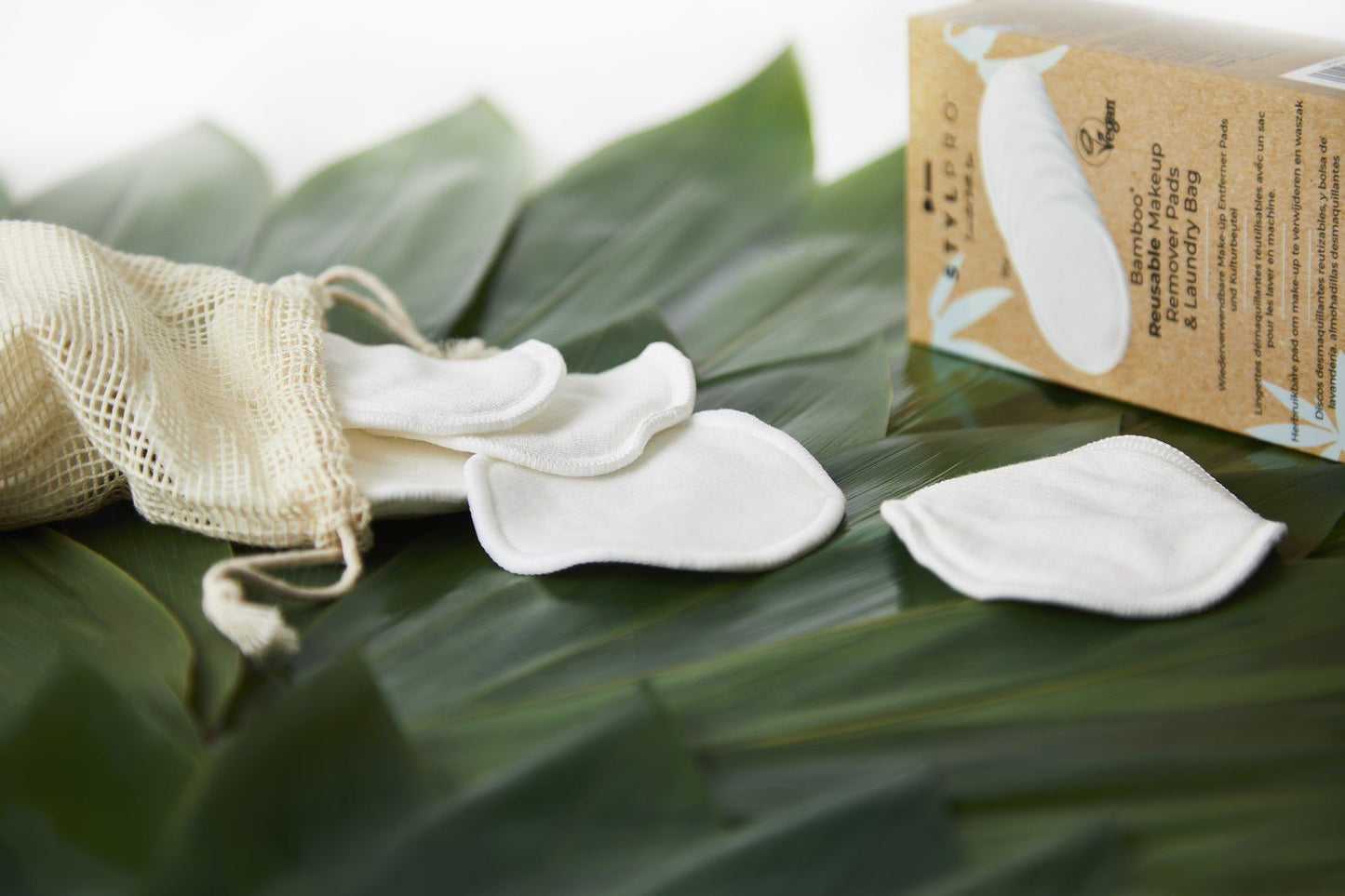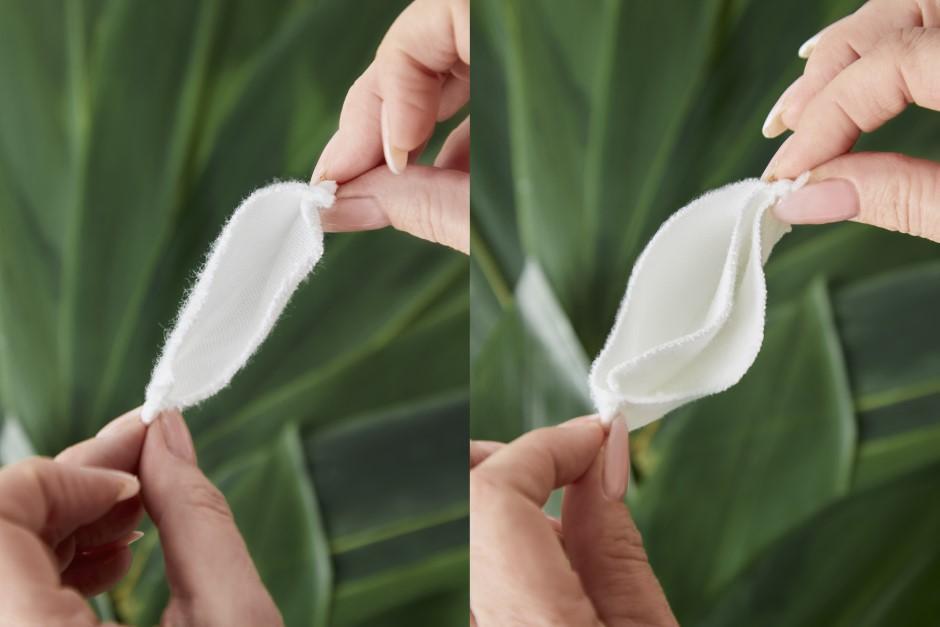 Beauty accessories invented with love
FAQs: Bamboo Pads
Heavily pigmented products do stain the pads, such as nail varnish and dark eye makeup. Therefore, we recommend reserving one pad for certain product removal, meaning the stains are the same. All fresh makeup and dirt are removed in the wash, however.
We recommend reserving one pad for certain product removal, e.g lipstick, meaning any stains that do not come out in the wash are the same. Add your chosen makeup remover to the pad and swipe across the desired area until makeup has lifted. Similarly, use when applying toners and other skincare products to your face.
The STYLPRO Reusable Bamboo Makeup Remover Pads can be washed up to 1,000 times before they need replacing.
Place used pads in the cotton laundry bag and wash at 30°c with a detergent of your choice. Let air dry.
By using bamboo to create our pads, we are using a self-regenerative crop which barely needs replanting after harvesting, making it a sustainable source to use. Additionally, it does not require harmful pesticides to grow and 1/3 less water to produce than water. Being able to wash and reuse the pads, means they do not contribute to the 11 billion tonnes of wet wipes in UK landfill every year.